SSLC is a member-driven organization led by a Management Team and a Board of Directors comprised of industry leaders from member companies and "at-large" members representing the public interest.
Management Team
John Marshall
John Marshall is a passionate advocate of shared services and their potential to transform government efficiency and effectiveness. He has published articles, testified to Congress and advised the White House and other government leaders about them.
John founded the Shared Services Leadership Coalition in 2014 to leverage thought leadership from industry and the "good government" community in educating decisionmakers and establishing policies necessary to accelerate Federal shared services implementation and create a dynamic, public-private shared services marketplace.
John has previously served in Federal practice leadership and corporate strategy roles with IBM and CGI; as adviser to the Chairman of the US Senate Committee on Governmental Affairs; and at OMB when payroll shared services began in the mid-1980s. He has served as CEO of the Federal Crop Insurance Corporation and as chief management officer of the US Agency for International Development and the agency now known as the USDA Farm Service Agency – roles in which he also served on the boards of the State Department's overseas interagency shared services organization, and USDA departmental and interagency shared services.
John has served on numerous advisory boards and commissions appointed by Congress, the Governor of Virginia and the Arlington County (Virginia) Board of Supervisors. A native of Omaha, Nebraska, he has BA and MBA degrees from the University of Virginia. He lives in McLean, Virginia and is an avid Washington Nationals baseball fan and fly fisherman. He and his wife, Charlotte, enjoy classical music and traveling to enjoy the outdoors and explore beautiful places around the world.
Contact
JohnMarshall@SharedServicesNow.org
John Duncan
John Duncan brings to the SSLC deep knowledge and extensive experience in Federal legislative, oversight and policy processes. He has held senior executive positions the U.S. Senate, the U.S. House of Representatives and the Executive Branch. He is the Principal of John M. Duncan and Associates and affiliated with The Livingston Group where he leads the firm's Financial Services and Tax practice.
John is a successful leader of legislative efforts to pass landmark government reform legislation. In previous roles as Chief of Staff and Committee Staff Director for U.S. Senator William V. Roth, Jr (R-DE), John participated in major legislative initiatives under Roth's chairmanship of both the Senate Finance and Governmental Affairs Committees, including the Government Performance and Results Act, the Clinger-Cohen Information Technology Management Reform Act, welfare reform, Medicare reform, pension reform, creation of the Roth IRA, IRS reform, numerous tax reform bills, trade expansion, and creation of the Federal retirees' Thrift Saving Plan.
As Assistant Secretary of the Treasury for Legislative Affairs in the Bush-43 Administration, John worked closely with the White House and Congressional leadership to enact several tax reform bills, corporate financial reforms for Government Sponsored Enterprises (GSE), the Sarbanes/Oxley Act, terrorism risk insurance and deposit insurance reform, pension overhaul legislation, renewal of the Fair Credit Reporting Act, adoption of the Patriot Act, the creation of the Department of Homeland Security and creation of the Office of Terrorist Financing in the Department of the Treasury.
Born in Oak Park, Illinois, John received his bachelor of science from the University of Illinois and master's degree from the New School in New York City. John and his wife Marcia and son John live and enjoy life in and around Capitol Hill in Washington, DC.
Board of Directors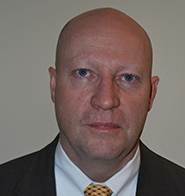 Joe DeFee
Strategy Lead
CACI Business Solutions
Mr. Joe DeFee has a 42 year career in delivering information technology across a variety of functional areas including logistics, asset management, financial, and human resources. Early in his career he served as a chief technical architect for various large systems development programs across the department of defense and federal customers. He evolved to program management of major software development programs and managed multiple programs and portfolios as a senior manager for CACI. He is co-author of CACI's RENovate systems modernization methodology and specializes in application systems modernization and business transformation.
In the past seven years he led the development of CACI's successful human capital line of business standup and growth, and is currently focused primarily on modernizing Human Capital Management systems for Federal government customers, including some of the largest HR systems in the world.
Mr. DeFee has a BS and MS in Computer Science.
Hans Jaeger
Chief Client Development Officer
YRCI
Since 2011, Hans has been responsible for the delivery of operational objectives at YRCI, including service lines such as Human Capital and Human Resources (HR) Services, Acquisition Management and Financial Management services. Hans provides executive leadership, guidance, and direction in forging and maintaining long-term relationships with our current and emerging customer base of Government clients, including Department of Defense (DoD), Federal-civilian, intelligence community programs, and commercial/industry customers.
Hans is a visionary who designed and staffed more than 500 FTE operations of YRCI's Corporate PMO office and YRCI's innovative Remote Operations Center (ROC™), where a shared services delivery method is utilized for HR and Acquisition support services to 19 federal agency clients. To develop the ROC™ as a strong shared services center with its own workflow and performance metric tracking systems, Hans utilized an array of IT skills and his in-depth understanding of shared service and contact center designs including; Unified Communication Applications, Customer Relationship Applications and Case Management, Data Center Design, Computer Networking LAN/WAN, Database Applications, E-commerce initiatives, Computer Telephony/Interaction Management Applications and Software as a Service / Cloud/Application Service Provider Offerings, and HRIS inclusive of HR-Applicant Tracking systems.
He hires key personnel, facilitates cross-functional collaboration and promotes standardization and best practices across all functional areas. In addition, Hans carries deep market understanding and provides thought leadership on organizational performance internally and externally.
Hans has selected and organized his team to achieve superior, consistent client satisfaction, a tall order in the mission-enabling service areas YRCI supports. There is both a skills gap as well as a workforce shortage in the federal market, specifically in the HR Staffing area. To address this issue, Hans created the YRCI Learning Management System (LMS) and University, YRCI's trademarked training and certification program that demands successful on-the-job application of the skills being taught. Additionally, Hans created an intern program in the HRROC™ that allows recent graduates to serve as apprentices to retired SES and GS-15 level operational experts in their respective fields. As a result, YRCI has been able to grow our own talent and retain a high performance workforce even in a demanding environment.
Prior to coming to YRCI, Hans was serving the role of Executive Vice President of Sales for The LYNX Group, Inc. and Director of Sales for Computer Network Systems, Inc. Hans earned a B.S. degree in Accounting, and has completed a vast array of studies at the graduate level including Environment Science and Policy at Johns Hopkins University, and History, Geography, and Archaeology within the University of Maryland system. He is a frequent presenter and speaker at such events as the 28th and 29th NCMA Annual Government Contract Management Conference, Career Panel, and the 2010 NCMA, Develop Your Most Valuable Resource: New Professionals Community of Practice Virtual Conference.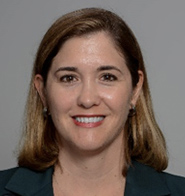 Kerry Canfield
Vice President, Federal Emerging Technologies Practice
CGI
Kerry Canfield is a financial management and shared services expert with over 25 years of experience supporting federal organizations in the civilian, defense and intelligence communities to improve operations through business and information techology solutions. As the leader of CGI Federal's Intellectual Property strategy and growth initiatives, she has a passion for partnering with customers to ensure outcomes exceed expectations. Through a collaborative customer-centric focus, Ms. Canfield has transformed the CGI-facilitated, customer-led, User Groups for CGI Federal's Momentum® and Sunflower® products into engaged forums that promote sharing information and best practices.
As a seasoned and well respected leader in the federal mission support market, Ms. Canfield leads the AGA Corporate Advisory Technical Committee, and is a proud Certified Government Financial Manager (CGFM) and Project Management Professional (PMP). Ms. Canfield was an early member of the Partnership for Public Service, Shared Services Roundtable and the Shared Service Leadership Coaltion that promoted the foundational constructs of the federal shared service governance structures in place today.
Ms. Canfield holds a Bachelor of Business Administration from James Madison University and serves on the JMU Executive Advisory Board to the Computer Information Systems and Business Analytics programs.
In her private time, Ms. Canfield is raising three young men and volunteers to support their numerous activities.
Rob Burton
Partner
Crowell & Moring LLP
Robert A. Burton is a partner with Crowell & Moring's Government Contracts Group in the firm's Washington, D.C. office. He is a nationally-recognized federal procurement attorney, an expert witness on government contracts issues in federal court and arbitration proceedings, and a leader who assists government contractors with navigating the complex and rule-driven procurement process. He represents a wide range of companies that conduct business with the federal government, from large defense contractors and systems integrators to small businesses.
Rob's current practice focuses on government affairs support, including working with contractors and non-profit associations on acquisition reform legislation and regulatory changes. Additionally, he assists contractors with their marketing strategies for selling to the government and resolves contract disputes with senior federal procurement officials. He represents contractors in suspension and debarment proceedings, contract cost disputes, internal investigations, and assists with the development of corporate ethics and compliance programs. Throughout his career, Rob has displayed an ability to work effectively with industry, the military services, civilian agencies, and Congress.
A 30-year veteran of procurement law and policy development, Rob served in the Executive Office of the President as deputy administrator of the Office of Federal Procurement Policy (OFPP), the nation's top career federal procurement official. He also served as acting administrator for two years during his seven-year tenure at OFPP.
Prior to joining OFPP in 2001, he spent over 20 years as a senior acquisition attorney with the Department of Defense. At the Defense Contract Management Agency, he worked closely with the Defense Contract Audit Agency and negotiated the resolution of high-profile contract disputes with major defense contractors. He served as general counsel for DoD's Defense Energy Support Center as well as associate general counsel for the Defense Logistics Agency (DLA), the DoD component responsible for purchasing most of the general supplies and services used by the military services. At DLA, Rob served as counsel to the agency's suspension and debarment official and managed the agency's fraud remedies program, working with the Department of Justice and the criminal investigative agencies to coordinate appropriate remedies in major procurement fraud cases.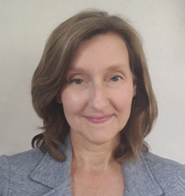 Ginger Crawford
Senior Director and Business Area Lead
Science & Engineering Sector
GDIT
Ginger Crawford leads GDIT's NASA and Federal Energy Business Area within the company's Federal Civilian Division. In this role, Ginger leads business delivery, strategy, development, and growth for her portfolio of supported agencies, including the National Aeronautics and Space Administration (NASA), the Department of Energy and its subagencies, the Nuclear Regulatory Commission, and the National Science Foundation.
Under Ms. Crawford's leadership, her team operates the largest shared services program in the federal government, supporting financial, procurement, human resources, and agency business lines of service across the entire NASA enterprise. Her business also includes business system operations and maintenance for multiple federal financial platforms, in addition to various programs providing IT infrastructure support, cybersecurity, and subject matter expertise for sustainability programs, renewable energy, energy reliability, and power system planning.
Ms. Crawford is an active member of the American Council for Technology-Industry Advisory Council (ACT-IAC). She is an ACT-IAC Partners Program Fellow and is the Communications Chair for the Networks and Telecommunications Community of Interest.
Ms. Crawford is a strong advocate for giving back to the industry and is actively engaged in several mentoring programs within GDIT and ACT-IAC.
Ms. Crawford is a certified Project Management Professional. She holds a Bachelor of Science degree in Mathematics and a Master of Science in Library Science.
Scott Quehl
Principal Director,
Accenture Federal Services
Scott advises law enforcement and civilian agencies on improving mission outcomes through strengthened analytics, procurement, human resources, financial management, and process redesign. In the public sector, he has served as Assistant Secretary for Administration and Chief Financial Officer of the United States Department of Commerce, in the Office of Management & Budget in the Executive Office of the President of the United States, as a World Bank Country Officer and advisor to Colombia and the Dominican Republic, as Chief Financial Officer of the Metropolitan Police Department of the District of Columbia, and as a Peace Corps Volunteer in Honduras. He has supported state and city government finance as a Managing Director of JPMorgan Securities and Public Financial Management, Inc. Fun fact. Scott operates a 220 year old farm in the Catskills, NY—Mark's Good Apples Farm—where he grows apples and pears, paints, and plays piano.

Steve Goodrich
President and CEO
The Center for Organizational Excellence, Inc.
Steve Goodrich is the president and CEO of The Center for Organizational Excellence, Inc. (COE). He has over 35 years of leading organizations and advising top government and private sector leaders in organizational effectiveness strategies to improve performance and effectiveness. Steve's passion for excellence is the foundation for creating and guiding COE to serve the American people and care about its clients, employees and partners.
As a well-known thought leader, Steve is routinely sought out by organizations and federal thought leaders, including FedNewsRadio, to speak on effective ways to transform organizations. As part of his commitment to fundamentally changing government, Steve serves as a co-founder and vice chair of the Government Transformation Initiative (GTI). GTI's primary focus is to support passage of legislation that establishes a non-partisan Federal Board to oversee and direct the transformation of federal government programs, functions and activities so they are more efficient, effective and economical.
Steve began his career in education and then transitioned into consulting in the power generation industry. As a division director in a large technology solutions firm, he guided the integration of technology into the workplace. He has held senior leadership positions in small and large firms. He has served on the White House Committee for Educational Reform, is currently the Chairman of the Board for the Association of Management Consulting Firms, and is often found on the speaking circuit. Steve has taught at the university level and has served on a number of corporate boards, as well as serving as Chairman of the Board of a 501(c)(3) charity.
Steve holds a Master's degree in Industrial Management from the University of Maryland and a Bachelor's degree in Education from Fitchburg State University.
Steve is also the author of Transforming Government from Congress to the Cubicle, a book that calls for action from government leaders, agency managers, and any office staff member who believes that a change needs to take place in strengthening our government and its capacity to perform. You can purchase the book at Amazon.com, of which all proceeds from sales go directly to the national charity organization, "Homes for Our Troops."
Ayesha Rahman
Senior Vice President, Savantage Solutions
Ayesha Rahman leads marketing and strategic initiatives to expand Savantage's presence across the Federal market. In her career, Ayesha has served in leadership roles in business development, strategic planning, enterprise system implementations, product management, and marketing. She has worked closely with civilian and Defense organizations, in delivering business and technology solutions to meet customer needs.
Ayesha is also an extremely knowledgeable Federal financial management system expert. She successfully led multiple rounds of Federal certification tests of Savantage's commercial off-the-shelf (COTS) suite of fully integrated federal financial management applications, by the former Joint Financial Management Improvement Program (JFMIP) and the former Financial Systems Integration Office (FSIO).
Ayesha earned her Bachelor of Science degree in Business Administration from the McIntire School of Commerce at the University of Virginia, and her Masters of Business Administration (MBA) from the Wharton Graduate School of Business at the University of Pennsylvania. She began her professional career as an auditor with Coopers & Lybrand in 1993, where she joined the Business Assurance Practice in the high technology sector.
Fun fact – Ayesha is a classically trained vocalist in Indian music, and has performed as a soloist at many cultural events and programs over the years.
Gretchen McCracken
CEO and Managing Partner, Golden Key Group
Gretchen McCracken founded Golden Key Group (GKG) in 2002. Based on Mrs. McCracken's successful execution of contracts, meticulous planning, and building the team with the most knowledgeable professionals in the industry, GKG has grown to offer a breadth and depth of Workforce Optimization solutions.
As CEO and Managing Partner, Mrs. McCracken is dedicated to having a strong presence with customers and within the industry to further GKG's mission of workforce optimization within the federal government. With exceptional organizational development and management skills, Mrs. McCracken's passion is to support large, complex projects that solve problems, enhance performance, and ultimately enable customers to better meet their mission demands.
Before founding GKG, Mrs. McCracken had a storied career in emergency services and real estate. Mrs. McCracken was the first female senior instructor for vehicle extrication for the state of Pennsylvania. Her career in real estate instilled in Mrs. McCracken the value of making your own success, plus a deep understanding of finance, customer service, and contracts.
Mrs. McCracken holds certificates in Government Procurement & Contract Management (University of Virginia), Human Resources (University of Virginia), Instructional Methodology & Development (Pennsylvania State University), Methodology of Adult Instruction & Education (Indiana University of Pennsylvania), and International Management School (Century 21 International). She has a Bachelor of Science in Business Administration and Organizational Development from Gwynedd Mercy College.

Mike Chon
VP & Partner, US Federal Talent Transformation & Consulting, IBM
Mike Chon is IBM's Federal Services Talent and Transformation leader. Mike brings a long history of human capital experiences in both the federal and commercial sectors. He has spent over 24 years in the human capital field as both a consultant and client, so he brings a unique perspective from both of those experiences. Mike has helped multiple clients across the human capital offerings spectrum, including services strategy, operating and service delivery models, process transformation, solution architecture, and operations. Mike has helped numerous federal agencies and Fortune 100 clients strategize, design, develop, and deploy their global human capital vision. Additionally, Mike spent several years with a global Fortune 100 insurance company as their HR executive of strategy and planning where he successfully led the organization in their global HR transformation.
Matthew T. Cornelius
Managing Director-Federal Industry, Workday
Matthew is the Managing Director for Federal Industry, where he helps lead go to market strategy, communications, and planning for Workday, one of the world's leading cloud-based enterprise software companies. Prior to joining Workday, he served as a Senior Professional Staff Member for Chairman Gary C. Peters on the Senate Homeland Security and Governmental Affairs Committee (HSGAC), covering a wide array of IT modernization, budget, appropriations, regulatory, and government operations matters. Before the Hill, he was the Executive Director of the Alliance for Digital Innovation (ADI) – a coalition of customer-focused commercial companies helping to shape government IT modernization efforts through effective advocacy and thought leadership. Cornelius also served nearly a decade in the Executive Branch as a Senior Advisor for Technology and Cybersecurity Policy at the White House's Office of Management and Budget (OMB) and as the Senior Advisor for Cybersecurity to the Administrator of the General Services Administration.